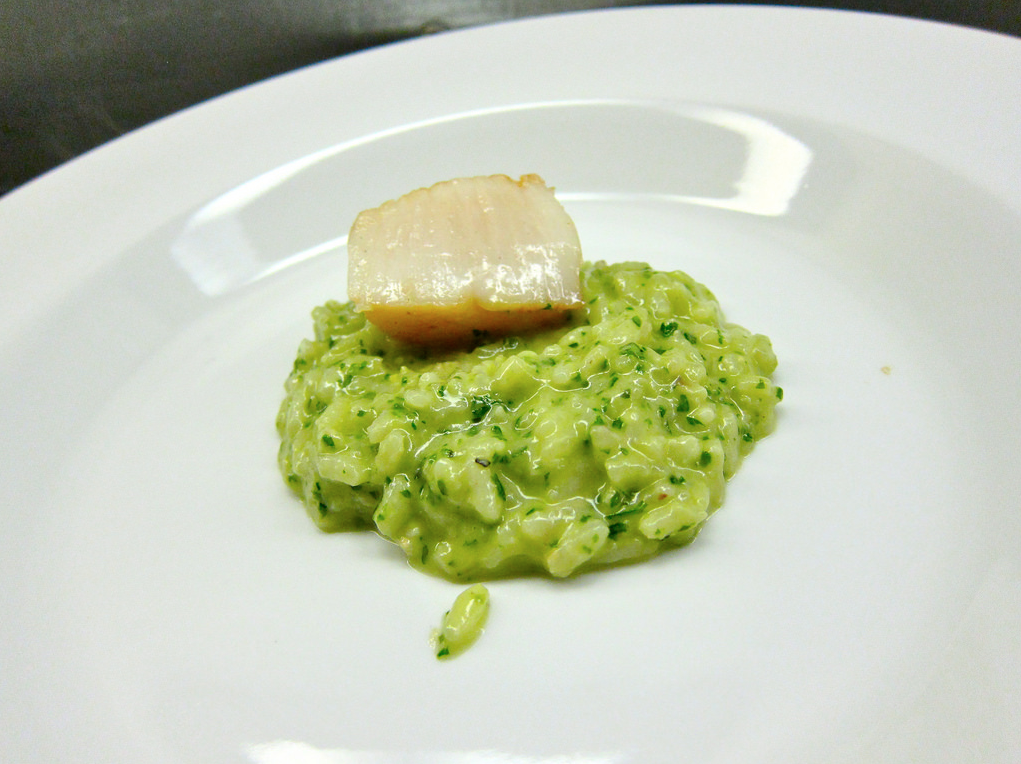 Oven Risotto with Kale Pesto
If you have a ton of kale at home, this is a great use for it. This combination of rice and kale make them perfect candidates for a gorgeous veggie dinner.
Ingredients
[ingredients]
1/2 cup walnuts, coarsely chopped, divided
4 tablespoons olive oil, divided
1 medium onion, finely chopped
1 cup arborio rice
Kosher salt, freshly ground pepper
1/2 cup dry white wine
1 small garlic clove
1 cup (packed) fresh parsley leaves
3 tablespoons chopped fresh chives
2 cups torn Tuscan kale leaves, divided
2 tablespoons unsalted butter
3 ounces Parmesan, finely grated (about 2 cups)
[/ingredients]
Directions
[directions]
Preheat oven to 350°. Toast walnuts on a rimmed baking sheet, tossing occasionally, until golden brown, 8–10 minutes. Let cool.
Meanwhile, heat 2 tablespoons oil in a large ovenproof saucepan over medium heat. Add onion and cook, stirring often, until softened and translucent, 5–8 minutes. Stir in rice; season with salt and pepper. Cook, stirring, until some grains are translucent, about 5 minutes.
Add wine, bring to a simmer, and cook until pan is almost dry, about 3 minutes. Add 2 cups very hot water; season with salt and pepper. Bring to a simmer, cover, and bake in oven until liquid is mostly absorbed but rice is still starchy in the center, 15–18 minutes (it should be undercooked).
Meanwhile, pulse garlic and half of toasted walnuts in a food processor until very finely ground. Add parsley, chives, half of kale, remaining 2 tablespoons oil, and 1/4 cup cold water; process until smooth; season pesto with salt and pepper.
Set saucepan over medium heat. Add 3/4 cup very hot water and cook rice, stirring constantly, until it is tender but still has some bite and sauce is creamy, about 3 minutes. Stir in pesto, butter, three-quarters of Parmesan, and remaining kale. Adjust consistency with water, if needed; season with salt and pepper. Serve topped with remaining walnuts and cheese.
[/directions]