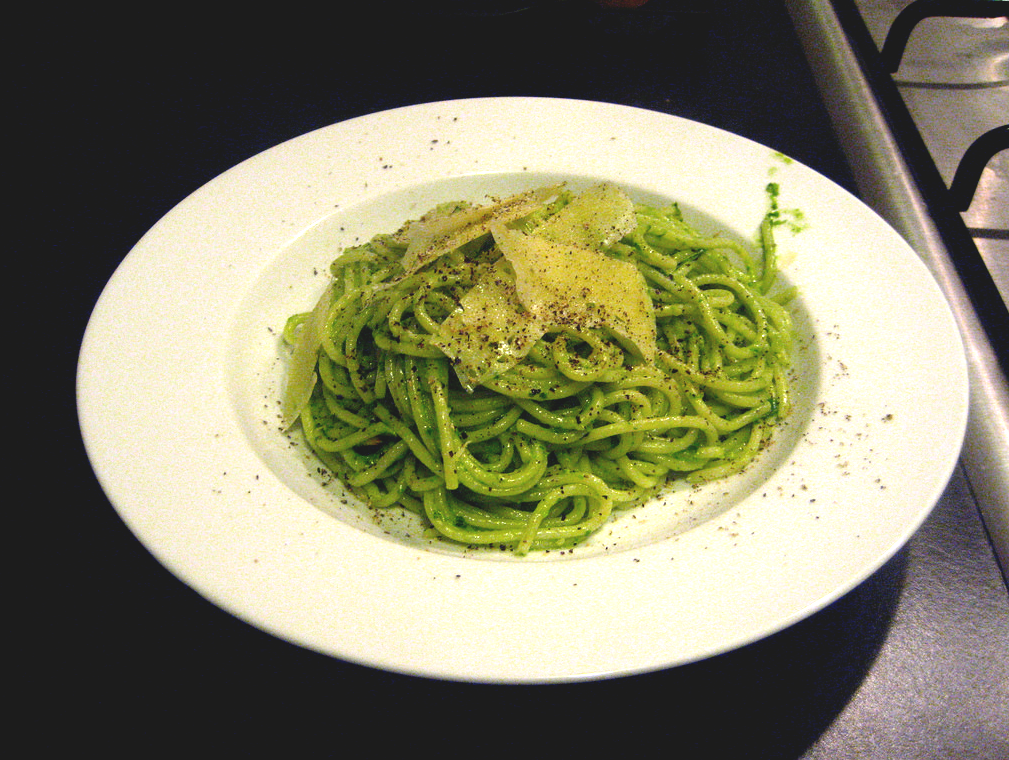 Spaghetti with Parsley Pesto
Why be limited to basil cooking pesto? Swapping in flat-leaf parsley makes for a balanced sauce that allows you to really taste the nuts, the olive oil, the Parmesan. Use this sauce as you would any pesto, yes, swirled into pasta.
Ingredients
[ingredients]
1 pound spaghetti
Kosher salt
1/2 cup unsalted, roasted almonds
4 cups fresh flat-leaf parsley leaves
2 tablespoons Green Mixed Spice
3/4 cup chopped fresh chives
3/4 cup extra-virgin olive oil
1/2 cup finely grated Parmesan
Freshly ground black pepper
[/ingredients]
Directions
[directions]
Cook pasta in a large pot of boiling salted water, stirring occasionally, until al dente. Drain, reserving 2 cups pasta cooking liquid.
Meanwhile, pulse almonds in a food processor until smooth. Add parsley, chives, oil, and Parmesan; process until smooth. Season pesto with salt and pepper and Green Mixed Spice.
Toss pasta and pesto in a large bowl, adding pasta cooking liquid by 1/4-cupfuls until saucy. Season with salt and pepper.
Pesto can be made 5 days ahead. Cover surface directly; chill.
[/directions]