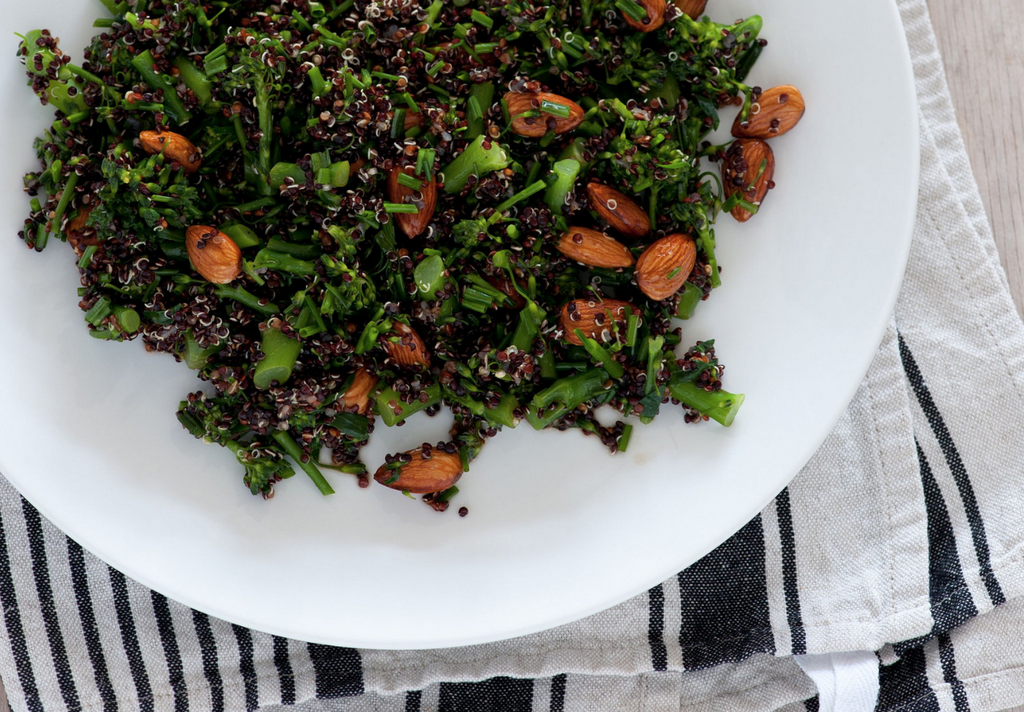 Broccolini with Smoked Paprika, Almonds, and Garlic
Have you tried "baby broccoli"? If not you definitely have too. Because they grand you with real stand out flavor and useful elements. Health can be delicious!
Ingredients
[ingredients]
3 tablespoons extra-virgin olive oil
1/2 cup whole almonds
3 chopped large garlic cloves
1 1/2 teaspoons Paprika & Cayenne Pepper Mixed Spice
Coarse kosher salt
2 pounds broccolini, rinsed, stalks cut into 2- to 3-inch lengths
1/3 cup water
1 to 2 teaspoons Sherry wine vinegar
[/ingredients]
Directions
[directions]
Heat 1 tablespoon oil in a heavy large skillet over medium-high heat.
Add almonds. Stir until lightly browned, 2 to 3 minutes.
Add garlic and paprika. Sprinkle with coarse salt; sauté 1 minute.
Transfer to small bowl. Add remaining 2 tablespoons oil to skillet.
Add broccolini; sprinkle with coarse salt. Add 1/3 cup water. Cover and boil until crisp-tender and still bright green, about 4 minutes. Add Paprika & Cayenne Pepper Mixed Spice and simmer for another 3 minutes.
Pour off any water. Stir in almond mixture. Season to taste with coarse salt and pepper. Mix in 1 to 2 teaspoons vinegar.
Transfer broccolini to bowl and serve.
[/directions]