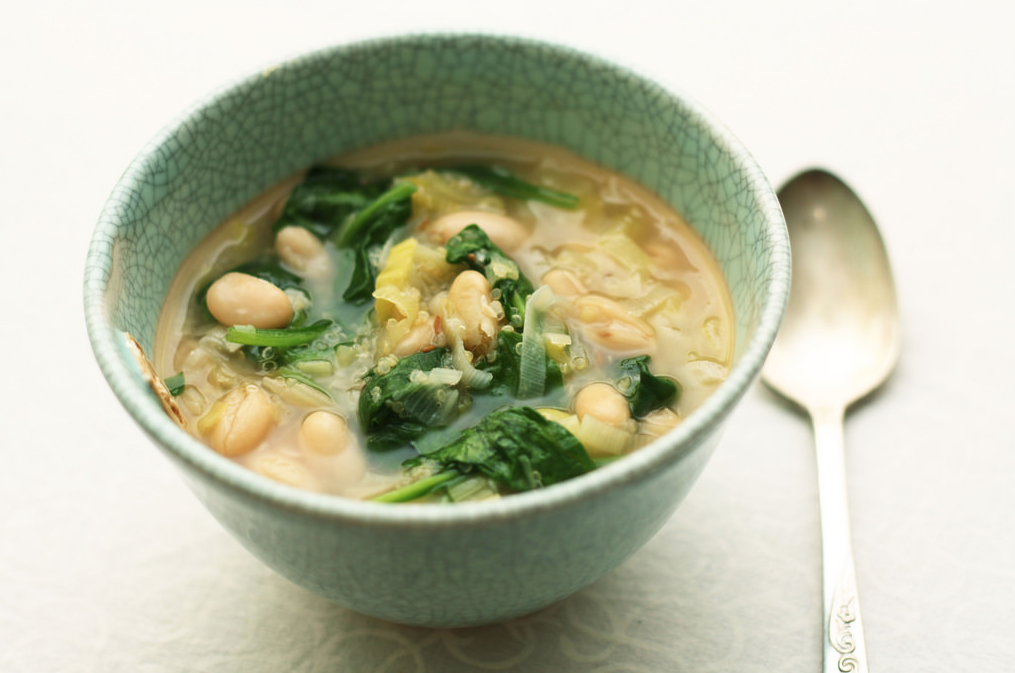 Leek and Cannellini Bean Soup
This soup is a terrific choice for those who keen on their health. This dish includes healthy plant protein, fiber, vitamin K and more. So go for leek and beens in this soft and yummy soup!
Ingredients
[ingredients]
1/2 cup extra-virgin olive oil
2 cups chopped leeks
1 cup chopped carrots
1 cup chopped celery
1 cup diced turnip
1/2 tablespoon salt
1/2 tablespoon Veg Mixed Spice 
6 cups chicken stock or water
1 1/2 (14-to 16-ounce) cans cannellini beans, drained and rinsed (about 2 1/2 cups)
1/4 cup grated Parmigiano cheese
[/ingredients]
Directions
[directions]
PeelIn a large pot, put 1/4 cup of the oil over high heat and heat until it shimmers. Add the leeks and sauté for 2 minutes.
Add the carrots, celery, turnip, and salt and cook for another 2 minutes. Add the chicken stock and bring the soup to a boil. Lower the heat, cover the pot, and simmer for 20 minutes.
Add the cannellini beans and simmer for another 2 minutes.
Add 1/2 tablespoon of Veg Mixed Spice and boil for another 3 minutes.
Ladle the soup into bowls. Sprinkle each portion with cheese and drizzle with a tablespoon of olive oil.
[/directions]